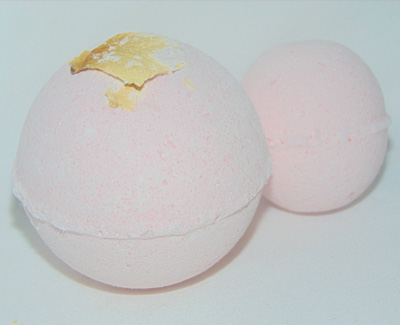 Peppermint Rose Bath Fizzy
bath bomb : peppermint rose
Add to Wishlist
Description
Do you want to have a handmade bath fizzy? Have fun splashing away with our one of kind Bath Fizzy. Our Peppermint Rose Bath Fizzy is made with natural ingredients. Enjoy the this shimmering sham delightful Peppermint Rose Essential Oil Bath Fizzy, which spills out a colorful pink luster, when placed in water. 100% Vegan friendly.
Available Sizes

Sprinkle on: Watch the peppermint and rose petal fizzes away, you'll find yourself surrounded in scented fragrances of soft peppermint.

Relaxing Aromas: The blend of peppermint and rose soft hint of coconut is sure to lift your spirits.

How it Works
Fill your tub with warm water, unwrap your Bath fizzy and drop it in for a luxuriously relaxing bath experience.

See Whats Trending on our Blog ( View Blog Now )

Fresh ingredients
Sodium Bicarbonate, Citric Acid, Olive Oil, Coconut Oil, Coco Butter, Aloe, Vegetable Glycerine, Salt, Fragrance, (Titanium Dioxide,  Sorbate, Sodium Laurel Sulfate) , Cream of Tartar, Isopropyl Alcohol, Corn Starch, Witch Hazel, Food Safe Color, Micas.

Disclaimer:
Please do not use if you have broken, cracked or irritated skin.