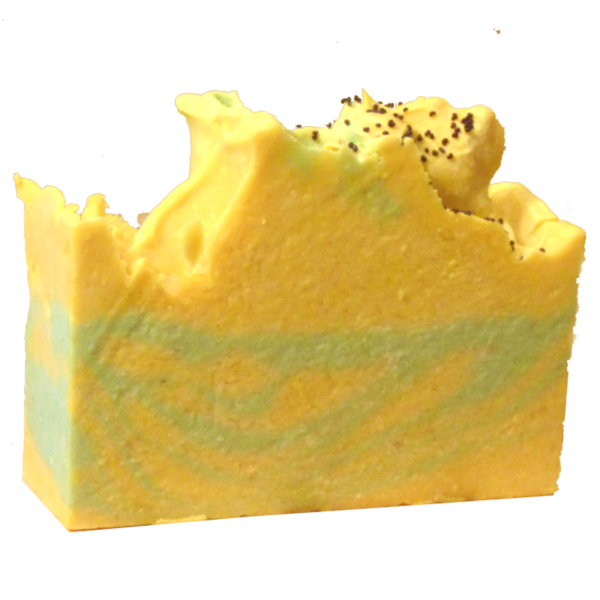 Avocado Banana Soap 🥑
Buy Now/Pay Now, will guarantee your order will be available to ship. All orders are First Come First Service basis. While Supplies Last.
4 in stock (can be backordered)
Add to Wishlist
Description
Our Romantic Avocado Banana Soap is a handmade soap with the finest of luxury ingredients. Our Natural Bath Soap is made from REAL avocados and banana fruits. We use Olive Oil, Coconut Oil and Shea Butter in the soap. These moisturizing benefits are legendary and it is ideal for dry or sensitive skin.
Avocado Banana Soap
Our luxury handmade soap has sustainable organic oils and sprinkled poppy seeds on top of the soap. Sorry, this soap is fragrance free.
Our soap recipes are gentle, and are carefully formulated and tested by me, friends and family.
When you place your order with us. We will send you a handmade bar of bath soap. The bath soaps come in all sizes, and ready to ship out. So we do not know, which size you will receive.
Varying Sizes: 5 to 6 ounces
See Whats Trending: View Blog
Ingredients:
Olive Oil, Rice Bran, Shea Butter, Coconut Oil, Palm, Soybean, Vitamin E, Water, Goats Milk, Sodium Lactate, Sodium Hydroxide, Poppy Seeds, Titanium Dixode and Yellow and Green Mica for Colors.
Disclaimer: 
Follow practitioner's advice.
These statements have not been evaluated by the Food and Drug Administration (FDA). These products are not meant to diagnose' treat or cure any disease or medical condition. Please consult your doctor before starting any exercise or nutritional supplement program or before using these or any product during pregnancy or if you have a serious medical condition.
Additional information
| | |
| --- | --- |
| Weight | 5.00 oz |
| Dimensions | 3.50 x 1.25 x 2.50 in |
How to Make Soap

This week I will be making FRUIT & VEGGIE SOAPS. I wanted to try my hand at making pure natural soaps without fragrance. Watch the entire video to see how it turned out. I hope you enjoy the video.